Volunteer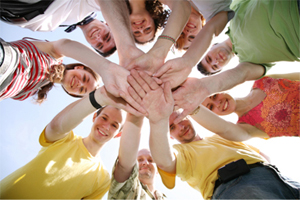 Our volunteers are the heart and soul of many of our day-to-day operations. Check out the volunteer opportunities listed below. If one (or more) of them catches your eye, fill out our volunteer application, mail it to YES and we'll find a place for you.
Special Events:
YES hosts two major fundraisers each year, including the YES Annual Golf Outing in May and Dance for a Chance in August. Volunteers are always needed to help plan and staff these events.
Cox Classic Volunteer:
YES recruits volunteers to work in several areas of the Cox Classic professional golf tournament operations. You can help by filling out a volunteer application on the Cox Classic website. Please note that you would like your volunteers hours to go to YES.
Organize a Drive or Fundraiser:
Organize a drive to fulfill items on the YES Wish List. Each program has different needs for the youth in its programs. Host a fundraiser on behalf of YES. Click here for event guidelines.
Provide a Meal:
Every day, YES provides meals to dozens of youth. You can help with this service by helping staff prepare meals at the Drop-In Center or by providing a Wednesday dinner at the Drop-In Center.
Become a Mentor:
Join our Mentor with H.E.A.R.T.S. (Helping Establish a Right Transition) program. Provide support and guidance to young mothers in our Maternity Home or young adults in our Transitional Living Program. Visit our Mentor page for more information.
Maintenance Work:
YES operates four residential facilities that continually need repairs or updates from regular use.
Learn More:
For more information on any of these volunteer opportunities, please contact Heather at heatherb@yesomaha.org. All volunteers must complete the volunteer application.
Fill out a request for information below