Goals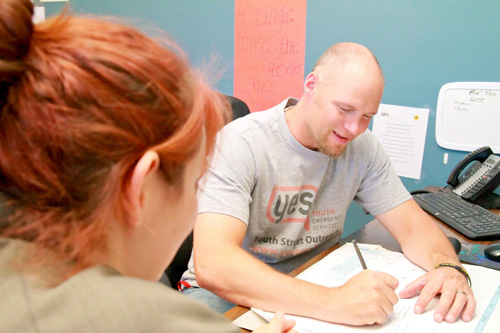 YES' Street Outreach Program is designed to meet youth in crisis where they are. We strive to meet the basic needs homeless and at-risk youth have for food, shelter and clothing before moving on to the next steps.
Our Street Outreach Program serves youth in many different walks of life for many different reasons. We believe by giving youth in crisis what they need to survive, we can begin to build a trusting relationship and help them turn their lives around.
Our Street Outreach Program strives to ensure that 100 percent of youth in the program...
...will receive basic need items which increase their ability to survive

...will gain knowledge of services offered by YES and by other community organizations.

...will complete a needs assessment

...will be empowered to set personal goals and receive assistance from YES staff in achieving those goals.