History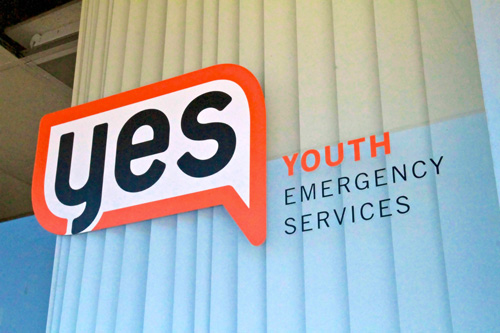 Youth Emergency Services (YES) was founded in 1974 by a group of community volunteers who noticed homeless youth hanging around in Omaha's Old Market district.
At first, YES was led strictly by volunteers -- they invited youth in crisis to stay in their homes. One morning, a volunteer woke to her kitchen cabinets being painted green, and the volunteers decided it was time to invest in a home, which became known as the YES house.
The YES house (known today as the Emergency Shelter) has been serving youth in crisis for nearly 40 years. As the organization and the need to serve homeless and at-risk youth has grown, so have YES' programs.
YES added its Street Outreach Program in 1999. This program is unique to YES as the only street outreach program in Omaha targeted specifically to homeless and runaway youth.
YES launched its Transitional Living Program (TLP) and Maternity Home in 2008. These programs help youth in crisis learn the life skills necessary to become independent and self-sufficient.
YES created a Mentoring Program to assist youth in its long-term programs. In 2012, YES expanded its Mentoring Program to create a partnership with Early Childhood Services, which serves teens and young parents.
In the past decade, YES has helped more than 5,800 youth escape a crisis situation. YES assisted more than 1,000 homeless and at-risk youth in 2012-13 alone. YES is the only organization in Omaha that focuses directly on helping runaway and homeless youth turn their lives around in a positive direction.